Habitat Chronicles: The Untold History of Toontown's SpeedChat (or BlockChat(tm) from Disney finally arrives)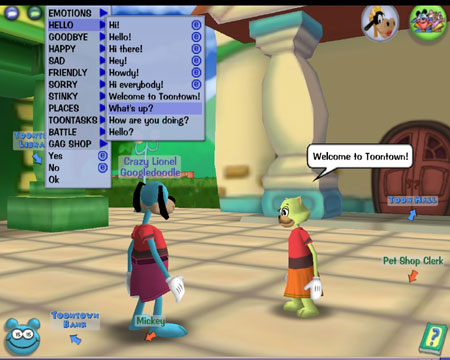 By hook, or by crook, customers will always find a way to connect with each other.
This look back at a couple of online games from the 1990s and 2000s shows that content moderation is a timeless problem and that if you give players a way to interact with each other, they will use it to circumvent your filters and communicate in ways less restricted than you intend. Wholly-automated prevention of harassment and obscenity may be flat-out impossible in a shared world.